Depth of Field, Part 1:
How Aperture and ISO Affect Focus
Written and presented by Scott Ballard
Summary: Depth of field is defined by the range of distance where an image appears to be in focus. There are some key tools we have to adjust and control our depth of field, two of which are aperture and ISO. In this lesson we look at at how aperture and ISO affect depth of field.
Length: 3:22 minutes
Video Lesson
!! Want to see the whole video? Become a member !!
If you are already a member, you can log in below.
Transcript
Introduction
An elementary part of the job of being behind the camera is making sure your subject is in focus. Focus within the frame is not only relative to how the viewer sees the subject or main action, but also the spatial relationship between subjects and objects within the frame.
The amount of focus a subject/object has between them and the world around them is referred to as Depth of Field. Depth of Field is an important storytelling tool for filmmakers. It can aid perspective, emotional resonance, action and understanding of a project. Depth of Field also determines when and how a camera operator adjusts their focus.
There are some key tools we have to adjust and control our Depth of Field: Chiefly: Aperture and ISO. The focal length of our lenses and filtration also aid in controlling our Depth of Field. Let's look at lenses and aperture.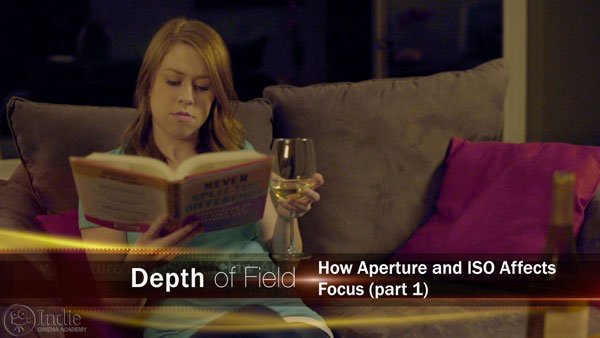 In this lower light scenario we want to find focus both on the glass of wine and the actor as she reaches for the wine. However, as we focus from the wine to the actor we can see there is a discrepancy in the focus. We can either chose to set focus marks and rack focus from the glass to the actor, or we can increase our depth of field to minimize the difference in focus between the wine and the actor, drawing them into the same focal plane...
** Want to read the rest of the transcript? Become a member. **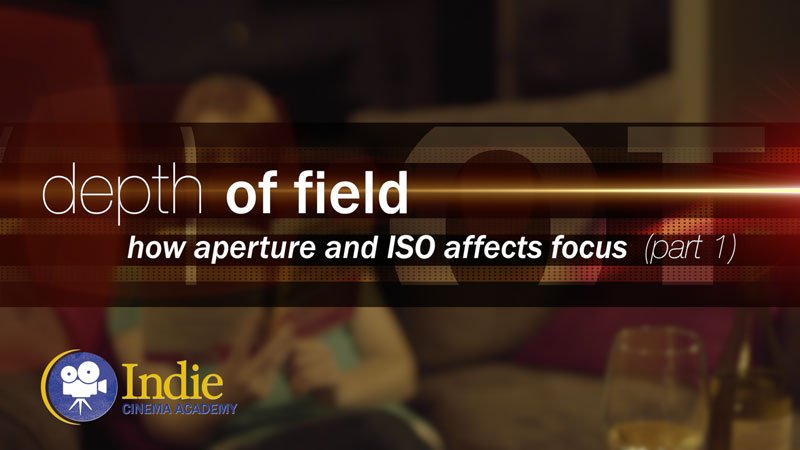 https://indiecinemaacademy.com/wp-content/uploads/2016/10/ICA_DoF01_How_Aperture_and_ISO_Affects_Focus-Thumbnail-web.jpg
450
800
Tim
https://indiecinemaacademy.com/wp-content/uploads/2013/12/Indie_cinema_Logo_2color-MF-300x116-web.png
Tim
2016-10-10 00:15:20
2017-01-08 20:23:28
Depth of Field, Part 1: How Aperture and ISO Affect Focus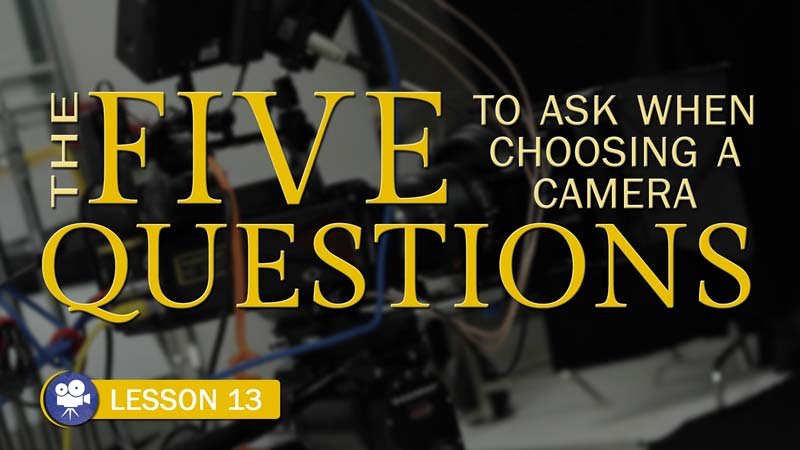 https://indiecinemaacademy.com/wp-content/uploads/2014/12/CF114_5QuestionsToAsk-W.jpg
450
800
Ryan E. Walters
https://indiecinemaacademy.com/wp-content/uploads/2013/12/Indie_cinema_Logo_2color-MF-300x116-web.png
Ryan E. Walters
2014-12-01 23:37:50
2015-10-17 18:00:09
Five Questions When Choosing A Camera (Camera Lesson 13)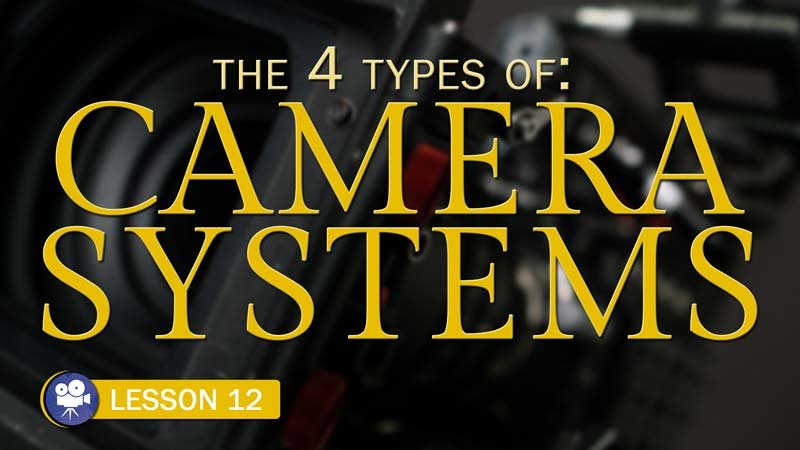 https://indiecinemaacademy.com/wp-content/uploads/2014/12/CF113_4Types-W.jpg
450
800
Ryan E. Walters
https://indiecinemaacademy.com/wp-content/uploads/2013/12/Indie_cinema_Logo_2color-MF-300x116-web.png
Ryan E. Walters
2014-12-01 23:18:30
2015-10-17 17:59:24
Four Types of Camera Systems (Camera Lesson 12)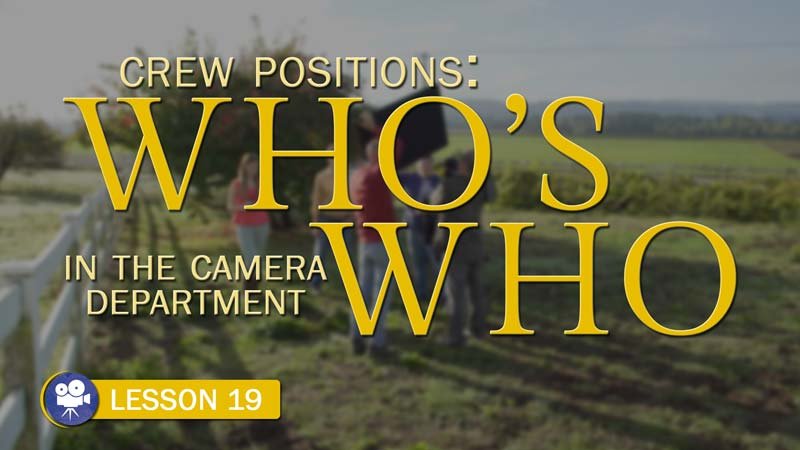 https://indiecinemaacademy.com/wp-content/uploads/2014/11/CF121-CrewPositions-W.jpg
450
800
Ryan E. Walters
https://indiecinemaacademy.com/wp-content/uploads/2013/12/Indie_cinema_Logo_2color-MF-300x116-web.png
Ryan E. Walters
2014-12-01 21:55:40
2015-10-17 18:15:08
Who's Who In The Camera Department (Camera Lesson 19)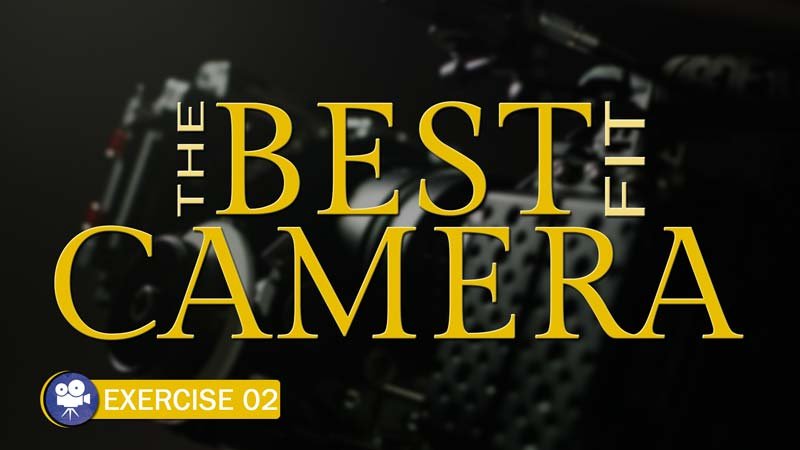 https://indiecinemaacademy.com/wp-content/uploads/2014/12/CF120_Ex02-BestFitCamera-W.jpg
450
800
Ryan E. Walters
https://indiecinemaacademy.com/wp-content/uploads/2013/12/Indie_cinema_Logo_2color-MF-300x116-web.png
Ryan E. Walters
2014-12-01 21:23:45
2015-10-17 18:07:17
Camera Exercise #2: The Best Fit Camera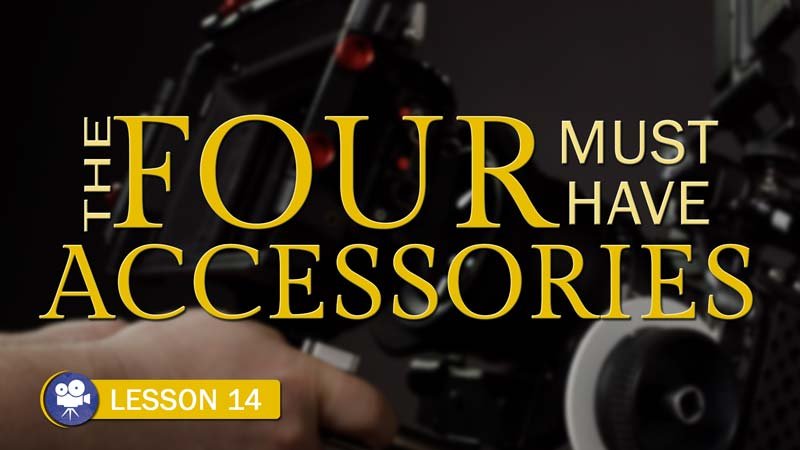 https://indiecinemaacademy.com/wp-content/uploads/2014/11/CF115_FourAccessories-W.jpg
450
800
Ryan E. Walters
https://indiecinemaacademy.com/wp-content/uploads/2013/12/Indie_cinema_Logo_2color-MF-300x116-web.png
Ryan E. Walters
2014-12-01 21:02:23
2015-10-17 18:02:02
Four Must Have Accessories (Camera Lesson 14)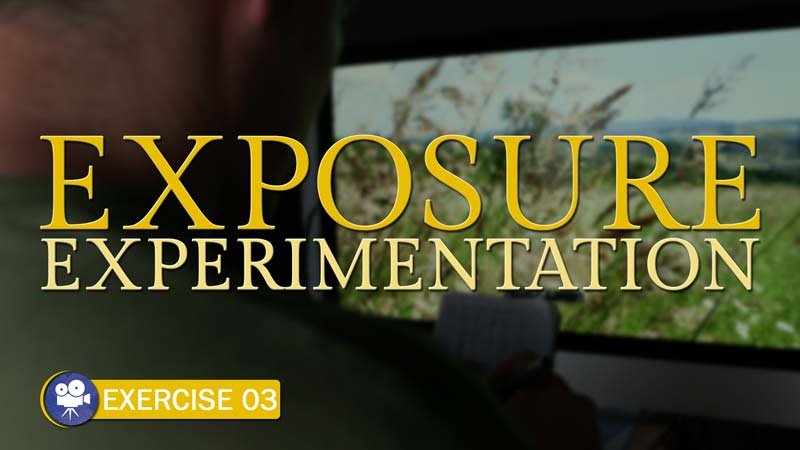 https://indiecinemaacademy.com/wp-content/uploads/2014/11/CF133_Ex03-Exposure-W.jpg
450
800
Ryan E. Walters
https://indiecinemaacademy.com/wp-content/uploads/2013/12/Indie_cinema_Logo_2color-MF-300x116-web.png
Ryan E. Walters
2014-11-29 14:25:43
2015-10-17 18:25:53
Camera Exercise #3: Exposure Experimentation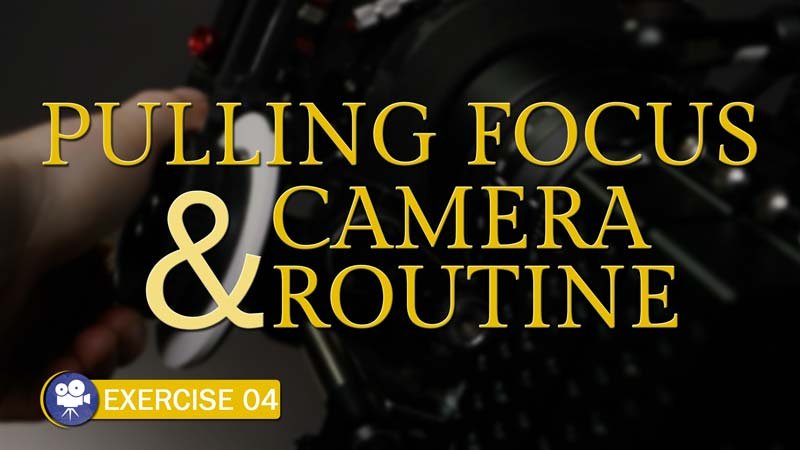 https://indiecinemaacademy.com/wp-content/uploads/2014/11/CF139_Ex04-SetupSuccess-W1.jpg
450
800
Ryan E. Walters
https://indiecinemaacademy.com/wp-content/uploads/2013/12/Indie_cinema_Logo_2color-MF-300x116-web.png
Ryan E. Walters
2014-11-28 17:42:55
2015-10-17 18:36:19
Camera Exercise #4: Pulling Focus & Camera Routine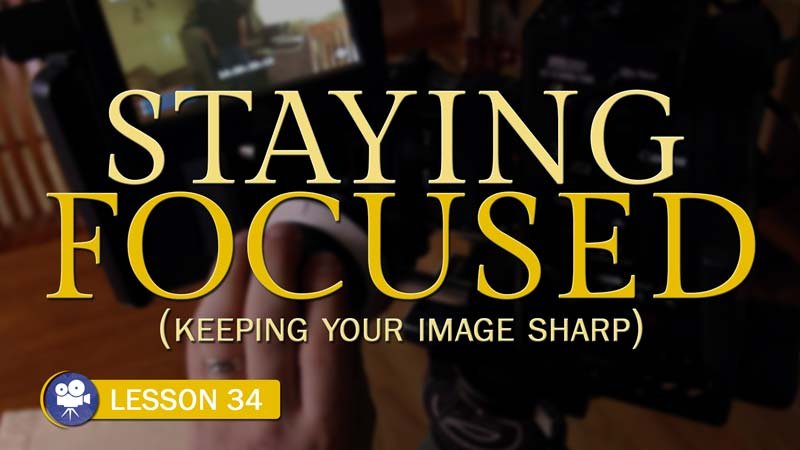 https://indiecinemaacademy.com/wp-content/uploads/2014/11/CF137_StayingFocued-W.jpg
450
800
Ryan E. Walters
https://indiecinemaacademy.com/wp-content/uploads/2013/12/Indie_cinema_Logo_2color-MF-300x116-web.png
Ryan E. Walters
2014-11-28 12:59:26
2015-10-17 18:34:44
Staying Focused: Keeping Your Image Sharp (Camera Lesson 34)