Lighting Technique:
The Power of X [VIDEO]
Summary: Ryan shows you a quick and easy lighting method that can be mastered in one minute and easily applied to any video or film production.
Length: 3:53 minutes

Transcript
Introduction:
Did you know that by applying the "Power of X" to your lighting set-ups you can instantly take a boring lighting scheme and turn it into a great looking shot? In this video, I'll reveal this lighting technique and show you how to apply it to a variety of situations: a basic interview, a narrative setup, and even an uncontrollable documentary shoot. The best part is that this technique can be mastered in under a minute.
"The Power Of X"
Beginner filmmakers typically use light to just get an exposure. This means they randomly throw up a light, often placing it directly behind the camera so it doesn't get in the shot.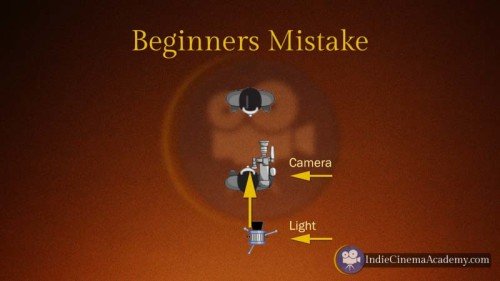 However placing the light on the same axis as the camera produces flat lighting that doesn't say much.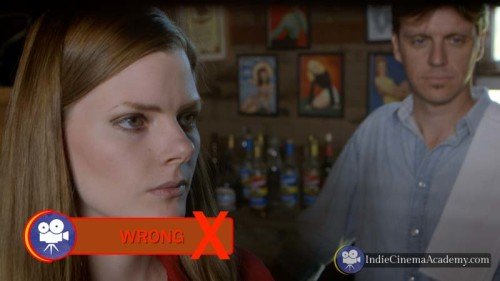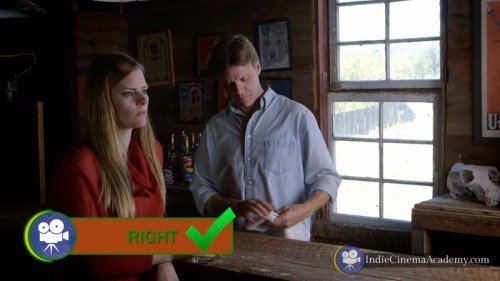 Instead, the light should add life, dimension, and shape to our images. By using the "Power of X" you can create cinematic images that have the personality and style you are looking for.
Before setting up our lights we position our talent and then our camera in the space, which is called blocking the scene and framing the shot. After that's done…
!! Want to see the whole video and read the entire article? Become a member: Insider Access is FREE !!
If you are already a member, you can log in below.