Bright Tangerine Misfit Matte Box Review [VIDEO]
Summary: Is it possible to have a lightweight, high quality, reasonably priced matte box that works on a number of camera rigs? In this review we take a close look at the Bright Tangerine Misfit Matte Box to see if it delivers.
Length: 6:10 minutes
Transcript
Introduction:
Over the years I have worked with a wide range of matte boxes, everything from an Arri which is considered the gold standard, down to the cheap knock offs which are barely functional. And I've been on the continual hunt for a matte box that I can add to my own personal kit that's small, lightweight, reasonably priced, and will grow with me as my camera changes.
That's when I stumbled upon the Misfit Matte Box from Bright Tangerine. In this review, I'm going to share with you my overall experience, what it has to offer, and then I'll give you my overall rating.
Overview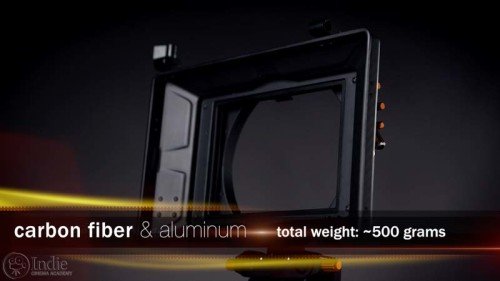 What I love about the Misfit is that it's a four by five matte box that truly is small and lightweight. Made of carbon fiber and hard-anodized aluminum, it comes in at under 500 grams–about a pound–when you use the top flag and three filter trays. These days I find myself gravitating towards smaller, lighter camera rigs, so the compact size of the Misfit is greatly welcomed.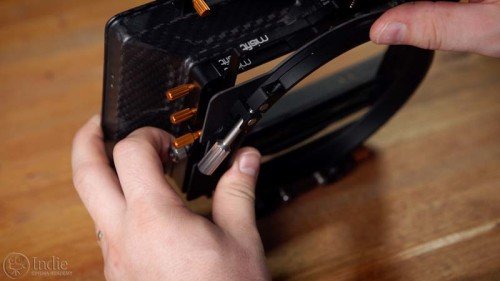 As cameras get more sensitive to light, I'm finding that I have to stack more ND in front of the lens to get to a decent shooting stop; at times I'm using two stages just to control my exposure. So the fact that I can quickly expand the matte box to three stages with a simple twist of two knobs means I still have room to add my color or diffusion filters to the mix.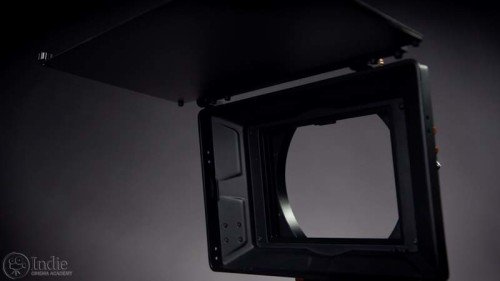 The top flag quickly attaches and removes making it an easy and simple process to attach if needed. And while I don't think that I have particularly fat fingers, I have worked with other matte boxes that have recessed knobs and levers that are difficult to access. The Misfit doesn't suffer from this problem; all of the knobs are easy to get to and manipulate.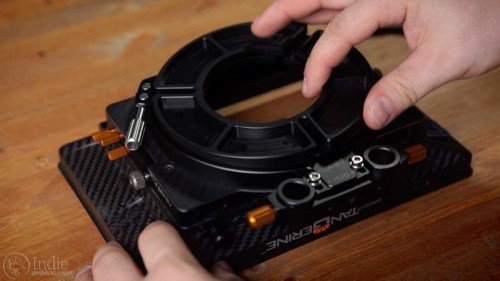 I opted to go with their largest back and get step-down rings in order to accommodate different sized lenses. I also added the 15 mil. lightweight rod support for those situations where I don't want to clamp it to my lens. For times where the top flag takes up too much space or isn't the right tool for the job, I got the optional hard mattes. I'm grateful that Bright Tangerine offers these hard mattes, as it is missing from most other matte box manufactures.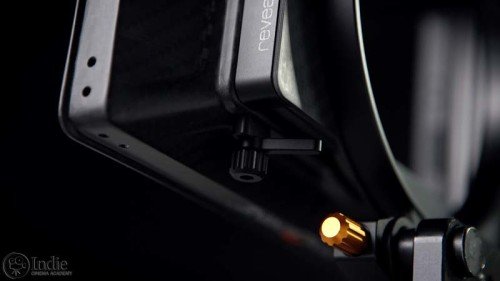 The last accessory that I added to the matte box is the filter guard. It is a quick little peg that can be flown into place to ensure that filters do not fall through the matte box and hit the floor. This added measure of safety is worth its weight in gold especially on a fast-paced set.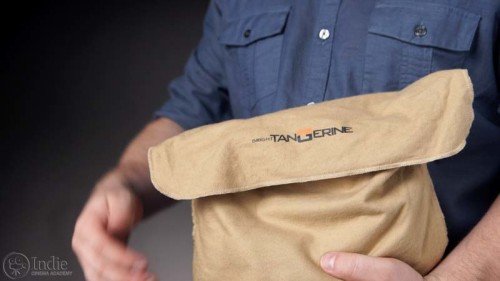 I love this attention to detail that Bright Tangerine has put into their matte box. It is definitely built solid and well crafted. They even include cloth bags to store the matte box, which says a lot about who they are. Most companies just ship you their product in some bubble wrap and call it good enough. But Bright Tangerine goes the extra step. On a scale of 1 to 5, my initial impressions of build quality are a 5.
Price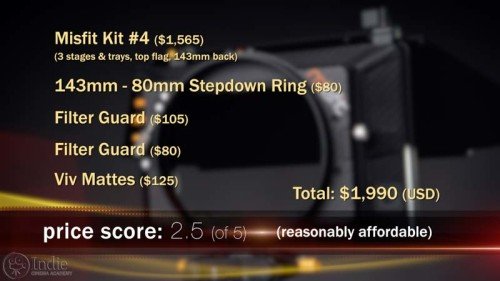 The Misfit seems to be reasonably priced for what it offers and its build quality. It starts at nine hundred and six dollars for the core matte box. By the time I built it out to fit my needs I spent just under two thousand dollars. While to some that may sounds like a lot, I am reasonably certain that this matte box is going to outlast any camera I own. On a scale of 1 to 5 when it comes to price, I'd give this a 2.5 putting this into the reasonably affordable category.
Functionality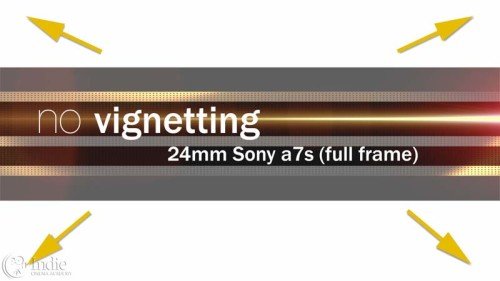 Knowing the specs and holding a piece of kit in your hand is great, but it's only a small part of the story. What really matters is how it functions on-set. As a matte box the Misfit does a great job at blocking unintended light from hitting the lens. Yet it still allows for a wide field of view. Even when shooting with a full frame camera like the a7s with a 24mm lens, I'm not seeing any vignetting, even with all three stages in use.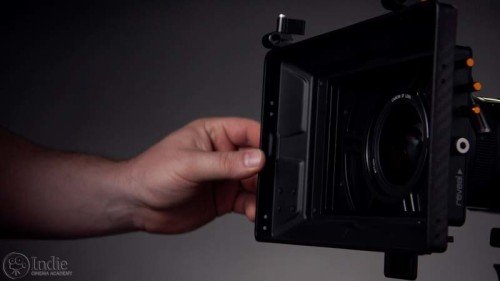 As I mentioned before the thumbscrews and levers are easy to access. And the top flag adjusts to any position and stays put. The clamping mechanism and step-down rings solidly grip the lens, so I'm not worried about it accidentally slipping off.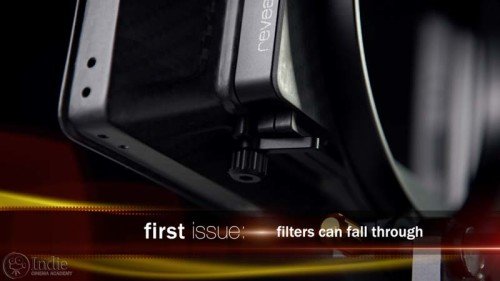 When I insert the filter trays into the matte box they slide and lock into place with a snap, which is comforting. That brings up the first gotcha: if you continue pressing on the tray, or you are not paying attention, you can force the filter tray through the matte box. So, while the filter guard is an optional accessory, personally I think it is a must have. However that's an additional expense.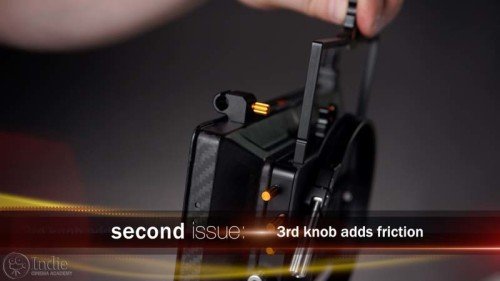 Another gotcha is that if you are only using two filter stages, the third filter's locking knob can get in the way making it difficult to insert the second tray. So if you find it difficult to insert the second tray, you need to loosen the third knob. It's a bit counterintuitive, and took me awhile to figure out what was going on. But at least there is a solution.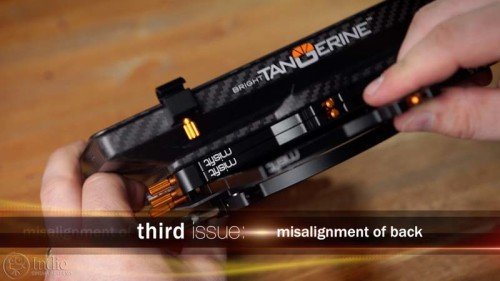 The last gotcha happens when you're expanding the matte box to 3 stages: if you don't pull evenly straight up, it is easy to make the third stage uneven. You'll know you've done this when the third tray doesn't fit. Personally I like the flexibility of having two or three stages, so I'll put up with this hiccup.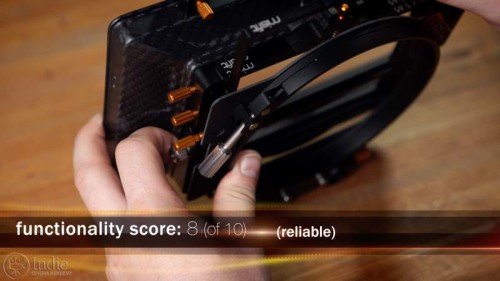 In the end when it comes down to functionality, the Misfit does what it promises. But due to the mentioned "gotchas," I'd rate it at an eight out of ten, making it fall in the reliable category.
Long Term Build Quality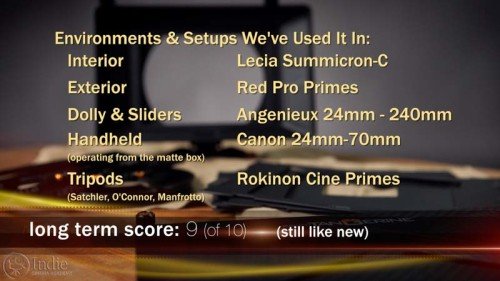 Our last rating is our thoughts on how this kit holds up over the long haul. We've been put it through it's paces on set in a number of situations. From interiors to exteriors, dollies, handheld, tripods, just about anything we can throw at it. And it's held up well over the last six months that we've been using it. So on a scale of 1 to 10, I'd give it a 9, as it still performs like new. If it starts to break down, or not perform well over the coming year, I'll update the post below this video.
Final Thoughts
So if you're looking for a well built, reasonably priced matte box that will grow with you and adapt to a number of different cameras, then I highly recommend checking out the Misfit Matte Box from Bright Tangerine. On our scale, it got a 24.5 out of 30.
If you have any questions about this matte box, or you want to make your own recommendations, then join the conversation by leaving them below.