Batteries By Any Other Name: GoPro Hero 4 and More
[Note: I don't work for Wasabi nor do I get anything from them for this review. I selected them because of their reputation and because I love their products.]
A side effect of cameras being able to do more — resolution, frame-rate, larger memory — are that these cameras tend to drain their batteries much faster. A popular camera that suffers from this is the GoPro Hero 4 Black, mainly because making the camera small is more important than battery life.
Since most cameras on the market require proprietary batteries, manufacturers can charge ridiculous prices for their batteries. Again, GoPro batteries are not an exception to this rule.
One reason for this mark-up is that camera companies make a huge chunk of their money off of consumables, of which batteries and media are the biggest two. But in their greed these camera manufacturers have created a niche market for aftermarket companies who make accessories. Wasabi Power tops the list for not only the best GoPro batteries, but also batteries for Canon, Nikon, and other cameras.
(Here's a complete review of aftermarket accessories for GoPro Hero 4 for users wanting to expand the usability of their GoPro Hero 4.)
I've been using Wasabi GoPro batteries for a year now ever since I got my GoPro (first one was a Hero 3 Black), and have been very happy with them. So much so that I'm planning on outfitting my other cameras with Wasabi.
A Charger for that Battery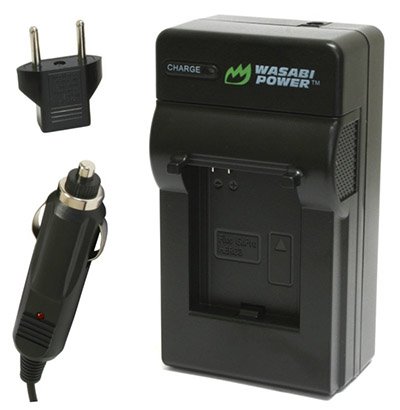 With all this discussion of batteries, I must back-up and mention the MAIN reason I stumbled across Wasabi a year ago. I had my new GoPro Hero 3 Black in hand but was shocked that GoPro batteries still have to be charged via the camera. (I've worked with other GoPro models so I already knew this; I just figured they would have fixed it by the time the made the GoPro Hero 3 Black.) Back when I looked for a charger for GoPro batteries, the ONLY one I found was Wasabi Power. Since their price was so inexpensive and included two batteries and a charger, I figured it was worth the risk to try it out. The side benefit of getting a charger with every 2-pack is that if you have a stack of batteries you can charge them all up faster (the charger is basically free since a two-pack is only double the price of one battery).
Will they work on my camera?
In looking through the list of batteries that Wasabi Power produces, they have a serious corner on the aftermarket battery market. (At the bottom of this post I highlight the batteries they sell for some of the hottest cameras on the market.)
But with aftermarket batteries, two discussions seem to emerge:
Are they good enough to use since they aren't OEM batteries?
Will they damage my camera?
These are very valid concerns and I personally asked these questions before I bought my Wasabi batteries. As I did research to answer these questions for myself, I realized a few things:
Question #1: Comparable to OEM Batteries? YES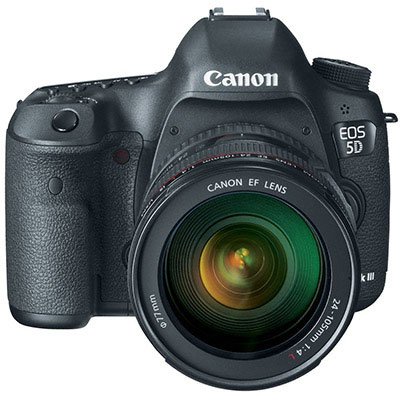 Price doesn't always equal quality. Furthermore just because the battery's brand doesn't match the brand on the camera doesn't mean it isn't just as good. In fact, since most camera manufacturers don't make batteries, they have to outsource the batteries to another company.
A company that only makes batteries can probably do it better than one that makes cameras AND lenses AND other things. That battery manufacturer might also make batteries for Wasabi Power, meaning that both the OEM battery and the aftermarket battery come from the same place. (Note: the Wasabi GoPro Hero 3 batteries look and feel so much like the branded GoPro batteries that I really suspect that they were made by the same company.) Not only that, the battery manufacturer might make the battery even better for the aftermarket company since they aren't restricted to meeting certain specifications that the camera maker wants such as weight, size, charge, life-span. (Remember: the camera manufacturer wants to make money off their batteries, so they might force you to buy more batteries by limiting each battery.)
From what I've read on forums and end-users, Wasabi Power batteries work on every camera. There have been some instances when their older models didn't tell the camera how charged it is. But Wasabi is now putting chips into their batteries so this probably is no longer an issue. Digging into the reviews of Wasabi's battery for 5D Mark II & 5D Mark III and others shows that starting in early 2013 the chip was fully decoded (i.e. fully functioning) for cameras that take this battery (LP-E6).Some concerns I've read on forums are specific to modern cameras that try to force you to buy their branded batteries. For example Canon puts a chip into batteries for their DSLR cameras (60D, 7D, 5D Mark II, 5D Mark III, C100, C300, etc) that tells the camera how often the battery was charged, the amount of charge, and that it is a Canon branded battery. Some aftermarket batteries lack this chip so they don't work in the camera, don't tell the camera how much charge is left in the battery, or the branded charger might not charge the battery. (I've dealt with all three from another aftermarket battery company that I won't mention.)
(Of course you'll need to read the description for the Wasabi battery for your camera to confirm if this is true for you.)
Question #2: Damage My Camera? I'm 99.999% Sure It Won't
This question, while legitimate when dealing with a fly-by-night aftermarket manufacturer, really doesn't hold any water for an established aftermarket brand like Wasabi. I've never read a single comment, post, or review of any Wasabi batteries damaging a camera. (If you know of one, please let me know by posting a link to it in the comments section…I am truly curious to hear REAL examples.)
I have heard a few stories of other aftermarket batteries causing a headache for the user, but those aftermarket companies already had shady reputations. Don't take my word for this; look to see if there are any people complaining about Wasabi batteries. In the only instance I could find of a Wasabi battery hurting a camera (in this instance a GoPro Hero 2) it looks like it might actually be a GoPro firmware issue and not a battery issue. But the companies response shows that they FULLY back up their product to the point that they even replaced the camera! This makes me trust Wasabi Power even more! Oh, and it looks like Wasabi also covers their batteries with a 3-year manufacturers warranty.
So while I can understand people's apprehension to using a aftermarket battery, statements like "I only use [insert brand name] batteries" start sounding like ignorant devotion to a brand (with a touch of arrogance??). And comments like "only [Brand Y] knows how to make batteries for their cameras" makes it sound like batteries are filled with a magical substance extracted from elf tears and unicorn dung, when in fact these are just batteries that deliver a set voltage with a certain amperage; not exactly rocket science.
So does a battery by any other name smell as sweet? If that battery is made by Wasabi, then YES! 🙂


A Battery for any Camera
Wasabi makes batteries for many MANY cameras. Below is a *partial* list of batteries for some of the more well-known cameras. Even if your camera isn't on the list doesn't mean Wasabi doesn't make a battery for you. Check here for a list of all Wasabi batteries.
*** UNIVERSAL ***
Universal Camera Battery Charger for AA, AAA, Canon BP-727, BP-819, BP-827, LP-E6, LP-E8, NB-5L, NB-6L, NB-11L, Contour, GoPro Hero, Hero2, Hero3, Nikon EN-EL12, EN-EL14, EN-EL15, Olympus BLN-1, LI-50B, Panasonic DMW-BCG10, DMW-BCK7, DMW-BLC12, Pentax D-LI92, Sony NP-BG1, NP-BN1, NP-BX1, NP-FV100, NP-FV50, NP-FW50 and more.
Canon Batteries
* Battery Only (Battery models: BP-970G and BP-975 — 8500mAh ) for these cameras:
Canon C100, C300, C300 PL, C500, C500 PL, GL2, XF100, XF105, XF300, XF305, XH A1S, XH G1S, XL H1A, XL H1S, XL2
* Charger Only (Charges these batteries: BP-911, BP-915, BP-925, BP-930, BP-941, BP-945, BP-950, BP-950G, BP-970, BP-970G, BP-975) for these cameras:
Canon C100, C300, C300 PL, C500, C500 PL, GL2, XF100, XF105, XF300, XF305, XH A1S, XH G1S, XL H1A, XL H1S, XL2
* 2-Pack Batteries & Charger (Battery models: BP-970G, and BP-975) for these cameras:
Canon C100, C300, C300 PL, C500, C500 PL, GL2, XF100, XF105, XF300, XF305, XH A1S, XH G1S, XL H1A, XL H1S, XL2
* 2-Pack of Batteries & Charger (Battery model: LP-E6) for these cameras:
Canon 5D Mark II, 5D Mark III, 6D, 7D, 60D, 60Da, and 70D
* Battery Only (Battery model: LP-E6) for these cameras:
Canon 5D Mark II, 5D Mark III, 6D, 7D, 60D, 60Da, and 70D
* 2-Pack Batteries & Charger (Battery model: LP-E8) for these cameras:
Canon 550D, 600D, Rebel T2i, Rebel T3i, Rebel T4i, Rebel T5i
* 2-Pack Batteries & Charger (Battery model: Canon NB-10L, CB-2LC) for these cameras:
Canon PowerShot G1 X, G15, G16, SX40 HS, SX50 HS
*  Battery Only (Battery model: NB-11L) for these cameras:
Canon PowerShot A2300 IS, A2400 IS, A2500, A2600, A3400 IS, A3500 IS, A4000 IS, ELPH 110 HS, ELPH 115 HS, ELPH 130 HS, ELPH 320 HS
* 2-Pack Batteries & Charger (Battery model: LP-E12) for these cameras:
Canon EOS M, Rebel SL1, 100D
* 2-Pack Batteries & Charger (Battery models: BP-511 and BP-511A) for these cameras:
Canon EOS 5D, 10D, 20D, 20Da, 30D, 40D, 50D, 300D, D30, D60, Rebel, PowerShot G1, G2, G3, G5, G6, Pro 1, Pro 90, Pro 90 IS, FV10, FV100, FV2, FV20, FV200, FV30, FV300, FV40, FV400, FV50, FVM1, FVM10, Optura 10, Optura 100MC, Optura 20, Optura 200MC, Optura 50MC, Optura Pi, Optura Xi, PV130, ZR10, ZR20, ZR25, ZR25MC, ZR30, ZR30MC, ZR40, ZR45MC, ZR50MC, ZR60, ZR65MC, ZR70MC, ZR80, ZR85, ZR90
Contour Batteries
* 2-Pack Batteries & Charger (Battery models: Contour 2350, 2450, 2900, C010410K) for these cameras:
ContourHD, ContourGPS, Contour+, Contour+2
Drift Batteries
* 2-Pack Batteries & Charger (Drift DSTBAT Standard Battery) for these cameras:
Drift HD, HD170, HD170 Stealth, HD720
GoPro Batteries
* Battery Only (Battery models: AHDBT-201, AHDBT-301 and AHDBT-302) for these cameras:
GoPro HD HERO3 and HERO3+
* Charger Only (Charges these batteries: AHDBT-201 and AHDBT-301) for these cameras:
GoPro HD HERO3 and HERO3+
* 2-Pack of Batteries & Charger (Battery models: AHDBT-001, AHDBT-002) for these cameras:
GoPro HERO2, HERO
Nikon Batteries
* 2-Pack Batteries & Charger (Battery model: EN-EL15; Fully Decoded Chip) for these cameras:
Nikon 1 V1, D600, D610, D800, D800E, D7000, D7100
* Battery Only (Battery model: EN-EL15; Fully Decoded Chip) for these cameras:
Nikon 1 V1, D600, D610, D800, D800E, D7000, D7100
* 2-Pack Batteries & Charger (Battery model: EN-EL5) for these cameras:
Nikon Coolpix 3700, 4200, 5200, 5900, 7900, P3, P4, P80, P90, P100, P500, P510, P520, P5000, P5100, P6000, S10
* 2-Pack Batteries & Charger (Battery model: EN-EL12) for these cameras:
Nikon Coolpix AW100, AW100s, AW110, AW110s, P300, P310, P330, S31, S70, S610, S620, S630, S640, S800c, S1000pj, S1100pj, S1200pj, S6000, S6100, S6150, S6200, S6300, S8000, S8100, S8200, S9050, S9100, S9200, S9300, S9400, S9500
* Battery Only (Battery model: EN-EL3e) for these cameras:
Nikon D50, D70, D70s, D80, D90, D100, D200, D300, D300S, D700
* 2-Pack Batteries & Charger (Battery model: EN-EL14) for these cameras:
Nikon Coolpix P7000, P7100, P7700, D3100, D3200, D5100, D5200
Olympus Batteries
* 2-Pack Batteries & Charger (Battery model: BLN-1; Charger model: BCN-1) for these cameras:
Olympus OM-D E-M1, OM-D E-M5, PEN E-P5
Panasonic Batteries
* 2-Pack Batteries & Charger (Battery models: DMW-BCG10, DMW-BCG10E, DMW-BCG10PP) for these cameras:
Panasonic Lumix DMC-3D1, DMC-TZ6, DMC-TZ7, DMC-TZ8, DMC-TZ10, DMC-TZ18, DMC-TZ19, DMC-TZ20, DMC-TZ25, DMC-TZ30, DMC-TZ35, DMC-ZR1, DMC-ZR3, DMC-ZS1, DMC-ZS3, DMC-ZS5, DMC-ZS6, DMC-ZS7, DMC-ZS8, DMC-ZS9, DMC-ZS10, DMC-ZS15, DMC-ZS19, DMC-ZS20, DMC-ZS25, DMC-ZX1, DMC-ZX3
* Battery Only (Battery models: DMW-BCK7 and NCA-YN101G) for these camera models:
Panasonic Lumix DMC-FH2, DMC-FH4, DMC-FH5, DMC-FH6, DMC-FH7, DMC-FH8, DMC-FH25, DMC-FH27, DMC-FP5, DMC-FP7, DMC-FS16, DMC-FS18, DMC-FS22, DMC-FS28, DMC-FS35, DMC-FS37, DMC-FS40, DMC-FS45, DMC-FT20, DMC-FT25, DMC-FX77, DMC-FX78, DMC-FX80, DMC-FX90, DMC-S1, DMC-S2, DMC-S3, DMC-S5, DMC-SZ1, DMC-SZ5, DMC-SZ7, DMC-TS20, DMC-TS25
* 2-Pack Batteries & Charger (Battery model: DMW-BLF19) for these cameras:
Panasonic Lumix DMC-GH3
* 2-Pack Batteries & Charger (Battery model: VW-VBG260) for these cameras:
Panasonic AG-AC7, AG-AF100, AG-HMC40, AG-HMC80, AG-HMC150, HDC-HS250, HDC-HS300, HDC-HS700, HDC-SD600, HDC-SD700, HDC-SDT750, HDC-TM300, HDC-TM700, SDR-H80
Samsung Batteries
* 2-Pack of Batteries (Battery models: EB-L1G6LLAGSTA and EB-L1G6LLU) for these cameras:
Samsung Galaxy S3, SIII, GT-I9300, I535, I747, L710, R530, T999
Sony Batteries
*  2-Pack Batteries & Charger (Battery model: NP-FW50) for these cameras:
Sony Alpha NEX-3, NEX-3N, NEX-5, NEX-5N, NEX-5R, NEX-5T, NEX-6, NEX-7, NEX-C3, NEX-F3, SLT-A33, SLT-A35, SLT-A37, SLT-A55V
* 2-Pack Batteries & Charger (Battery model: NP-BX1) for these cameras:
Sony Cyber-shot DSC-HX50V, DSC-HX300, DSC-RX1, DSC-RX1R, DSC-RX100, DSC-RX100 II, DSC-WX300, HDR-AS10, HDR-AS15, HDR-AS30V, HDR-MV1
* 2-Pack Batteries & Charger (Battery model: NP-FV100) for these cameras:
Sony DCR-SR15, SR21, SR68, SR88, SX15, SX21, SX44, SX45, SX63, SX65, SX83, SX85, HDR-CX105, CX110, CX115, CX130, CX150, CX155, CX160, CX190, CX200, CX210, CX220, CX230, CX260V, CX290, CX300, CX305, CX350V, CX360V, CX380, CX430V, CX520V, CX550V, CX560V, CX580V, CX700V, CX760V, HC9, PJ10, PJ30V, PJ50, PJ200, PJ230, PJ260V, PJ380, PJ430V, PJ580V, PJ650V, PJ710V, PJ760V, PJ790V, TD10, TD20V, TD30V, XR150, XR155, XR160, XR260V, XR350V, XR550V, HXR-NX3D1U, NX30U, NX70U, NEX-VG10, VG30, VG30H, VG900: