Developing A Routine (Camera Lesson 35)
Summary: Ryan shares the routine he uses before he rolls camera to ensure his footage is always delivered as expected.
Length: 2:49 minutes
Video Lesson
!! Want to see the whole video? Become a member !!
If you are already a member, you can log in below.
Transcript
Introduction
If you are like me, then by now you are probably feeling overwhelmed by all of the camera settings and details that you have to pay attention to – and we haven't even talked about framing, composition or lighting yet. That is why it's key to develop a routine and stick to it no matter what. Follow it religiously. If you do, then it will become second nature to you. In this video I'm going to share with you the routine I use to maintain my sanity.
Routine With Film
In the days of film, the routine was a lot simpler; in fact the routine had the acronym F.A.S.T. You checked your FOCUS, APERTURE, SHUTTER, and TACHOMETER. As long as you checked these things on your camera before you rolled, you knew you were good to go. Unfortunately, it's not so easy today. We have a lot more settings to worry about before we roll.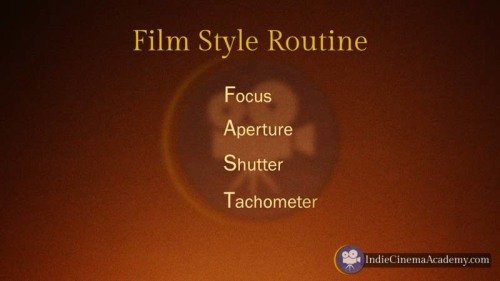 Ryan's Routine
I call my routine…
** Want to read the rest of the transcript? Become a member. **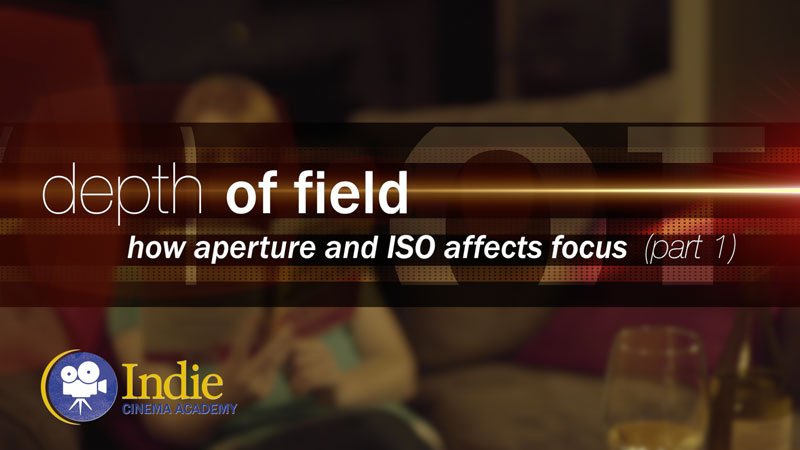 http://indiecinemaacademy.com/wp-content/uploads/2016/10/ICA_DoF01_How_Aperture_and_ISO_Affects_Focus-Thumbnail-web.jpg
450
800
Tim
http://indiecinemaacademy.com/wp-content/uploads/2013/12/Indie_cinema_Logo_2color-MF-300x116-web.png
Tim
2016-10-10 00:15:20
2017-01-08 20:23:28
Depth of Field, Part 1: How Aperture and ISO Affect Focus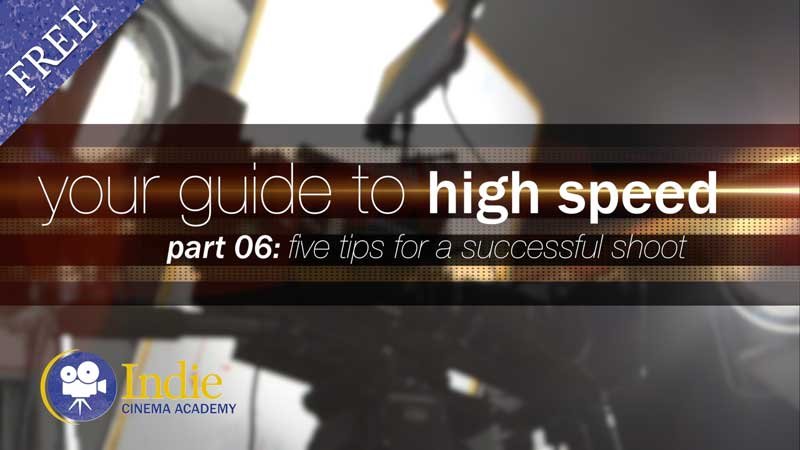 http://indiecinemaacademy.com/wp-content/uploads/2015/12/CS006-HighSpeed-Part06-FREE-Thumbnail-Web.jpg
450
800
Ryan E. Walters
http://indiecinemaacademy.com/wp-content/uploads/2013/12/Indie_cinema_Logo_2color-MF-300x116-web.png
Ryan E. Walters
2015-12-14 00:15:05
2015-12-29 13:20:06
Your Guide To High Speed, Part 6: Five Tips For A Successful Shoot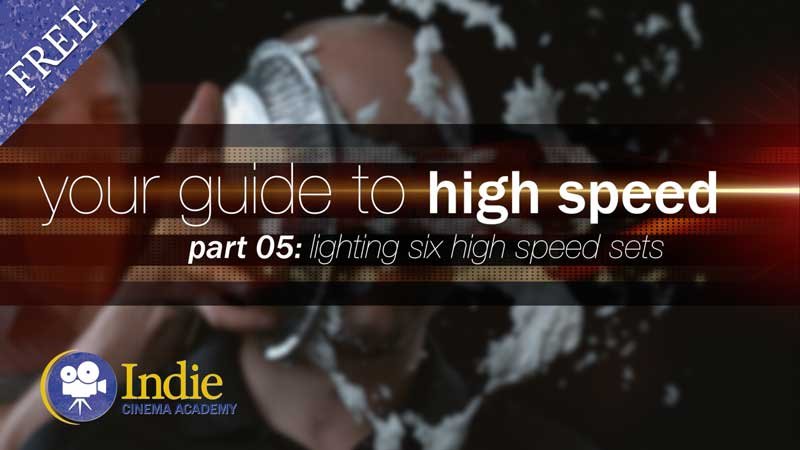 http://indiecinemaacademy.com/wp-content/uploads/2015/12/CS005-HighSpeed-Part05-FREE-Thumbnail-Web.jpg
450
800
Ryan E. Walters
http://indiecinemaacademy.com/wp-content/uploads/2013/12/Indie_cinema_Logo_2color-MF-300x116-web.png
Ryan E. Walters
2015-11-30 09:00:28
2015-12-29 15:41:16
Your Guide To High Speed, Part 5: Lighting Six High Speed Sets
http://indiecinemaacademy.com/wp-content/uploads/2015/12/CS004-HighSpeed-Part04-FREE-Thumbnail-Web.jpg
450
800
Ryan E. Walters
http://indiecinemaacademy.com/wp-content/uploads/2013/12/Indie_cinema_Logo_2color-MF-300x116-web.png
Ryan E. Walters
2015-11-16 00:15:18
2015-12-29 13:17:26
Your Guide To High Speed, Part 4: Common Lighting Problems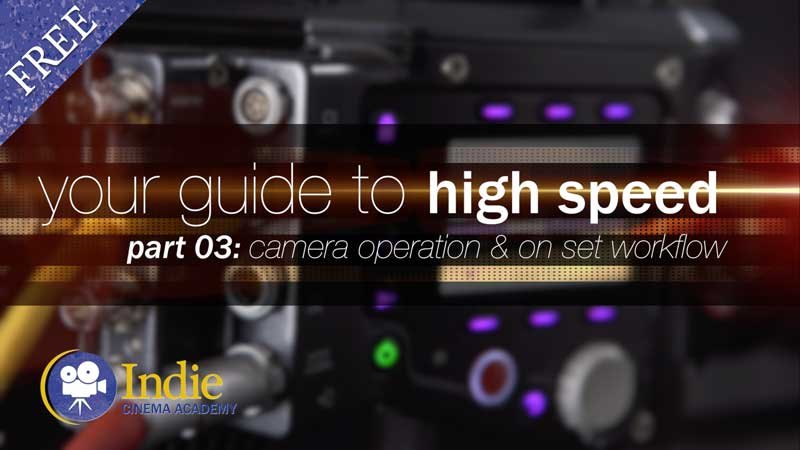 http://indiecinemaacademy.com/wp-content/uploads/2015/12/CS003-HighSpeed-Part03-FREE-Thumbnail-Web.jpg
450
800
Ryan E. Walters
http://indiecinemaacademy.com/wp-content/uploads/2013/12/Indie_cinema_Logo_2color-MF-300x116-web.png
Ryan E. Walters
2015-11-02 00:15:27
2015-12-29 13:15:49
Your Guide To High Speed, Part 3: Camera Operation & Workflow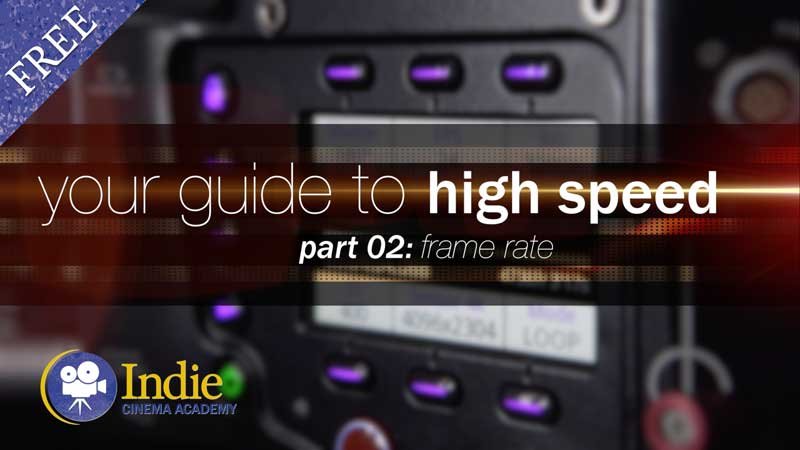 http://indiecinemaacademy.com/wp-content/uploads/2015/12/CS002-HighSpeed-Part02-FREE-Thumbnail-Web.jpg
450
800
Ryan E. Walters
http://indiecinemaacademy.com/wp-content/uploads/2013/12/Indie_cinema_Logo_2color-MF-300x116-web.png
Ryan E. Walters
2015-10-19 12:25:28
2015-12-29 15:21:30
Your Guide To High Speed, Part 2: Frame Rate
http://indiecinemaacademy.com/wp-content/uploads/2015/12/CS001-HighSpeed-Part01-FREE-Thumbnail-Web.jpg
450
800
Ryan E. Walters
http://indiecinemaacademy.com/wp-content/uploads/2013/12/Indie_cinema_Logo_2color-MF-300x116-web.png
Ryan E. Walters
2015-10-05 00:15:59
2015-12-29 13:20:38
Your Guide To High Speed, Part 1: Introduction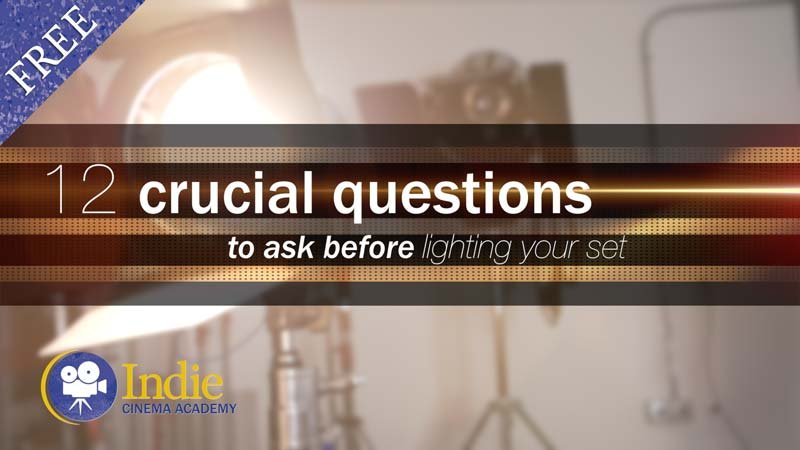 http://indiecinemaacademy.com/wp-content/uploads/2015/09/LC115_12Questions-Thumbnail-Free-Web.jpg
450
800
Ryan E. Walters
http://indiecinemaacademy.com/wp-content/uploads/2013/12/Indie_cinema_Logo_2color-MF-300x116-web.png
Ryan E. Walters
2015-09-07 00:30:53
2015-10-30 19:06:36
12 Crucial Questions To Ask Before You Light Your Set (Cinematic Lighting Lesson 15)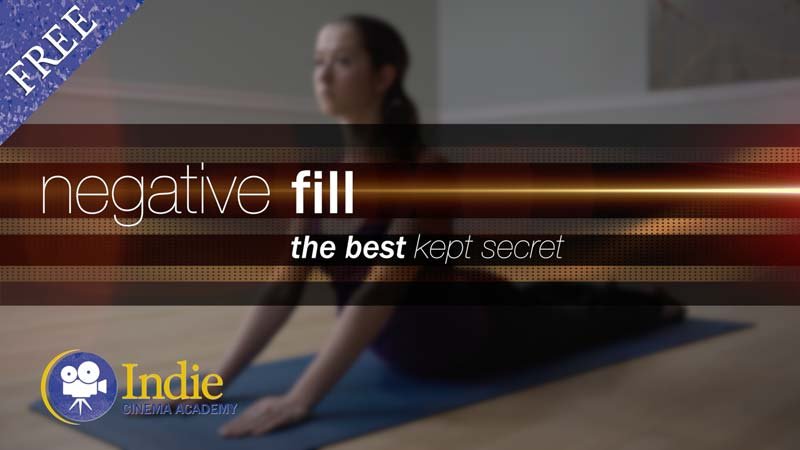 http://indiecinemaacademy.com/wp-content/uploads/2015/03/LC108-NegativeFill-Thumbnail-Web.jpg
450
800
Ryan E. Walters
http://indiecinemaacademy.com/wp-content/uploads/2013/12/Indie_cinema_Logo_2color-MF-300x116-web.png
Ryan E. Walters
2015-03-23 00:30:39
2015-10-30 18:34:25
Negative Fill: The Best Kept Secret (Cinematic Lighting Lesson 08)